Why SRHS Students Should Help Fight Homelessness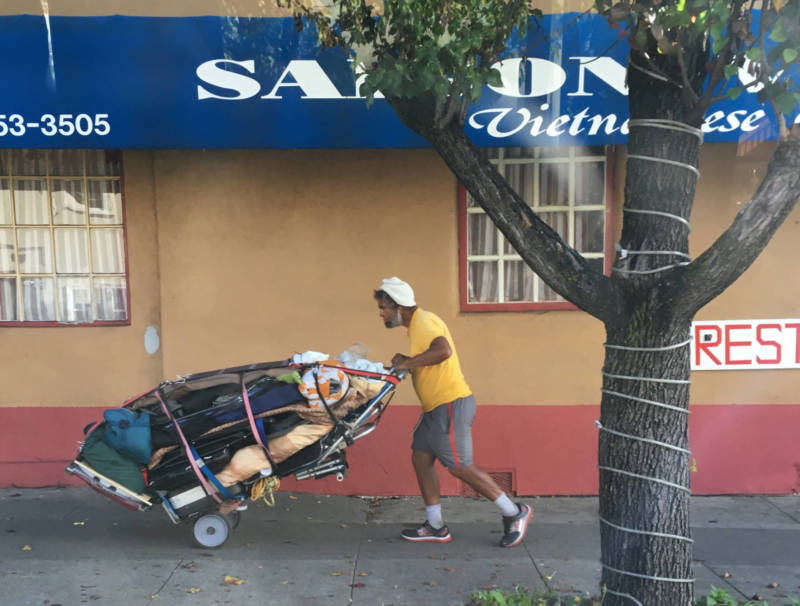 Homelessness has affected almost every citizen of San Rafael, however it is an issue that is not spoken of. It seems as if we brush it under the table for more controversial topics. So if we all know that homelessness is an issue, especially during this time of year, why aren't the students at San Rafael expressing concern? We have all seen first hand the homeless population. Whether it be talking to a panhandler on 4th street, or seeing the downtown streets team clean up, it is clear that homelessness is an epidemic in San Rafael and the rest of the state. Students at San Rafael need to be more involved.
California has the highest population of homeless people in the United States, accompanying almost 24% of homeless people nationwide, according to the United States Interagency Council on Homelessness. Much of the homelessness in California is due to high rent and taxes. One homeless man in downtown San Rafael, who refused to share his name when asked about his current situation, said "I was doing okay, but rent got way too damn high." As of July, 2019, Rent Cafe reported that San Rafael's average rent is $2,605, over $1,000 higher than the national average.
We often speak of helping the community, but refuse to go further than talk. Giving back to a local community of struggling individuals is a perfect way to do so. Ending homelessness is a long and complicated issue, often taking years. However, the homeless population is a very easy group to help. Homeless shelters' main request for donations are socks. Giving to the homeless can be as easy as going through your house and picking up the socks that are not worn anymore (no holes), and dropping them off at a local shelter. It could be as easy as buying an extra rotisserie chicken on your next Safeway run and stopping by the St. Vincent de Paul Society, which is not even a block away.
In Marin County, there are only 1,117 homeless people, however, roughly 44% of those individuals live in San Rafael, the Ritter Center reports. The same report shows 63% of all the homeless in Marin will be without shelter this winter. Although compassion is needed, one common misconception about the helping homelessness is giving panhandlers money. The stance held by most governments and homeless organizations is to instead give money to local shelters or clinics, such as St. Vincent de Paul and the Ritter Center. These institutions give frequent care and services for those in need. This is especially true for those who are chronically homeless, usually meaning suffering from drug abuse. These organizations can make sure the money you donate is used in the way you intended the money to be used.
Homelessness impacts every member of the community, and the people who will inherit the future of the community need to establish the direction in which the community will go. Cleaning up the streets is a perfect way for the students of San Rafael High School to help establish a future of the San Rafael Community as a whole.