Dave Levy, Educator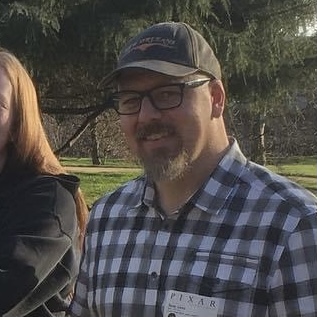 Dave Levy has just finished shopping for self care items. He gets back into his car, and heads back to Trinity Lutheran Church. He starts to put everything out on the tables, and gets ready for the kids to arrive. One the kids arrive, he explains what they're going to be doing today. Everyone there starts to work on self care kits for people in need. Dave does stuff like this all the time, and that's why he's a community hero. He does whatever he can in order to benefit the community, and helps others learn how to benefit the community. 
Throughout the time I've known Dave, he has done so much stuff for the community. I first met him in 3rd grade, and immediately saw the traits of being kind and wanting to help in him. When I got into middle school, I started going to an after school program that he hosted, and we did even more stuff to help the community. Ever since I met him, he's been helping the community.
Dave described his day both pre and during covid. "Prior to covid my average day was getting up, going to the office, doing personal planning. Depending on the day, we'd have a meeting with the staff, or read some stories or lead some classes with the students (preschoolers). In the afternoons we had our clubs and in the evenings there were classes or projects." I attended the clubs he referred to, and took one of the classes he mentioned. At this club, I had first hand experience with what he did to help the community. 
Dave told me that his work life now is much different. Due to Covid guidelines, Dave is unable to run his clubs and classes. In the beginning of lock down, the preschool had to be shut down. All the classes went on zoom. This caused his position to temporarily change. He currently helps the preschool families get the help they need with anything related to school. Also, once a month Dave hosts a socially distanced club where he organizes community service projects.
I have attended these clubs and experienced his most recent community service project. This project was assembling self care packages for people in need. We didn't get to see these packages delivered, but I know that the people who received them were thankful. In other projects (pre-covid), we have seen the recipients of what we assemble in the projects. One project was filling backpacks with school supplies for children in need at Laurel Dell. We saw a few of the kids that received the backpacks, and to say they were happy was an understatement. These projects that Dave organized really help the community.
Dave grew up in Delmore, California. He said that he had a pretty average time at middle, elementary, and high school. Dave went to college and studied many things. He told me that nothing that he studied really stuck, so he learned a bit of lots of things. Dave studied theology, sociology, and psychology.
The main reason that led Dave to start the clubs is that he went to a club very similar to the ones he hosts now. At this club, there were people just like Dave now, who organize community service activities. Dave told me that he really enjoyed these activities, and wanted to continue having them practiced amongst kids today. Dave says that he wants these activities to happen with all kids as it's a very important experience for them.
As long as I've known Dave, I've known that he's a very kind, and caring person. Dave helps kids of all ages. He leads a youth church with the preschoolers. He runs a club for elementary students where they can come do community projects, he runs multiple clubs for middle schoolers where they do community projects, and a club for high schoolers. 
Dave Levy is a person who cares about his community, and does whatever it takes to help it. Whether it's visiting preschoolers during the pandemic, or organizing the assembly of self care kits, Dave does whatever he can to help benefit and improve his community.