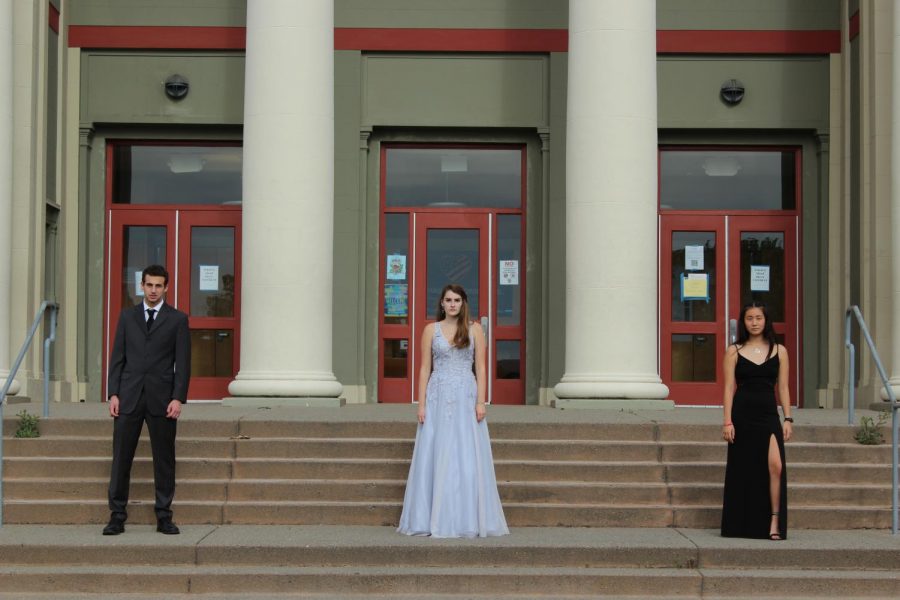 The Class of 2020 Needs Closure
June 7, 2020
The class of 2020 has had its senior year end abruptly with nothing to finish the year with. No prom. No spring sport senior nights. No senior breakfast. No Safe and Sober Grad Night. No senior recognition night. No graduation. Nothing. This stop has affected many seniors in different ways, and for several, it has heavily impacted their college decisions, spring sports, and their overall mental health. 
Senior Olivia Davis played varsity women's lacrosse at San Rafael and was one of the players that helped start the team. Sadly she and her other senior teammates did not get the chance to finish their senior season or play an MCAL team. "It's very unfortunate because I was looking forward to playing our last game and beating our rivals one last time. It was taken away so fast that it didn't even sink in until we had our lacrosse team zoom," said Olivia. As well as not having a senior season, Olivia was upset about not getting to participate in the other traditions of senior year that everyone waits for. "I've waited to get the fancy dress that we only wear for one night and go to prom with all my friends on a party bus, but I'm not, and it's sad, and it feels so unfair."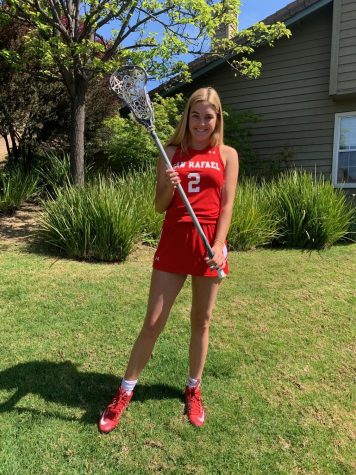 Along with Davis, Senior and Captain of the San Rafael varsity baseball team, Jonah Bauer, has also been majorly impacted by this stop. Bauer's senior season was cut short as well, which didn't sit well with him, "I don't mind missing prom and graduation. I feel like not graduating is more memorable than going through everything like everyone else, but with baseball, it sucks. I've dedicated hella time to have the one year that I'm supposed to have fun and dominate, but it got taken away." Bauer feels that he didn't get the ending he wanted in his baseball career, and because of this, his whole college decision was impacted heavily. "I probably wouldn't have chosen to go to COM if I had my senior season to enjoy. I wasn't ready to quit baseball like that." Bauer was not ready to be done with baseball and just couldn't let it go yet. The Seniors on the San Rafael baseball team were relying on this last season to be their best season. They were already on the road to compete for a championship. 
Many seniors, along with Davis and Bauer, have faced the sudden stop of their spring sports which they have played all throughout high school. Several of them feel they have been robbed of their final senior season because they will never get to finish it the proper way, with their deserved senior night and celebration.
Seniors across the world are going through the same disappointment and missing out on significant memories and milestones. Liam Lubamerskey, a senior at San Rafael High School, shared, "I am bummed about the senior traditions and graduation being canceled, but honestly, I'm so tired of the pity party and all the sad attempts at trying to make this year special. I appreciate the thought, but people are treating us not getting graduation or prom too seriously. There are more serious issues we can't delay." What  Lubamersky believes is that it is very upsetting that we don't get these big traditions, but there is a global pandemic going on, and many lives have been lost because of it. He thinks that this is more important to focus on, but instead, it seems everyone is too focused on making these traditions happen and feeling sorry for seniors. 
Along with senior Liam Lubamersky, senior Grace Jensen also has been "bummed" out about not being able to have all the senior traditions. "It has also affected my mental health. It's extremely difficult not being able to see my friends, especially since I was seeing them five days a week," said Grace. As a result of this sudden stop, many seniors won't get their last goodbyes with their friends whom they have been going to school with for nearly 12 years. "It's very tough that we won't get our graduation pictures together on the senior steps after graduation. But everyone's health and safety are more important."
Seniors at SRHS have dedicated so much time into school as they have spent the last 12 years working hard to graduate and finally celebrate their accomplishments. Although they don't get their typical ceremony and prom, they at least get a drive-through graduation and an extravagant one-year reunion. So congratulations to the Class of 2020. This might not have been the year they expected, but it will sure go down in history.