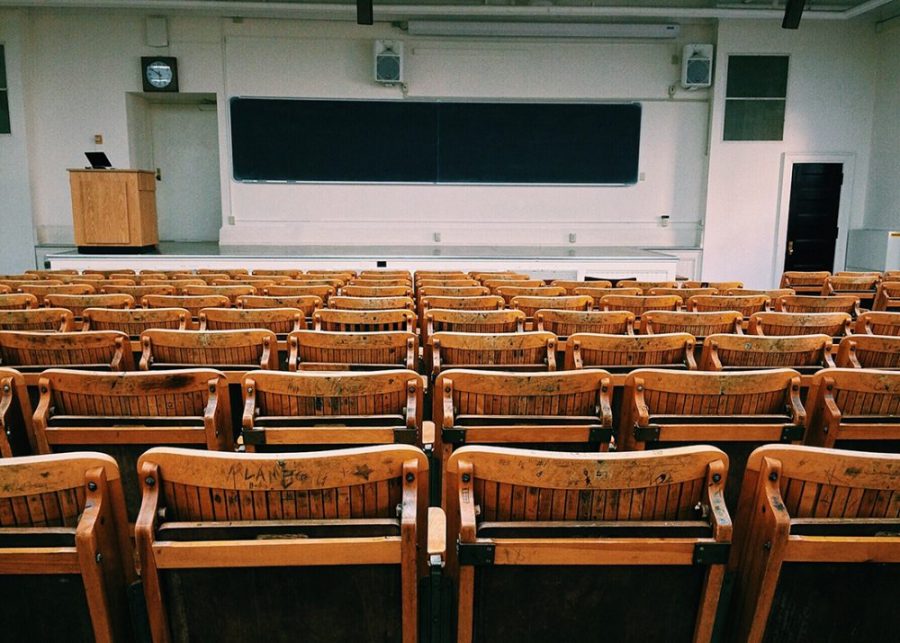 Coronavirus Complicates College Decisions for SRHS Seniors
June 7, 2020
On March 13, the unimaginable became reality when Marin County schools, including San Rafael High School, announced their indefinite closure due to the Coronavirus pandemic. SRHS seniors were still hopeful that they would be back on campus within a few weeks, but two months later, they look forward to a drive-through graduation and virtual awards ceremonies.
But the class of 2020's worries extend into the future. Because the spread of COVID-19 has not been contained, this year's seniors are now faced with difficult decisions about what to do with the next year or more of their lives. Seniors are considering deferring enrollment for a year, staying at home to work, or opting for online or community college classes instead.
Marcos Gulati, an SRHS senior who has committed to the University of Colorado-Boulder ,shares his skepticism about the uncertainty of college reopening in the fall. He says, "With the uncertainty, I have to think about other ideas like deferring for a semester or year, where I could take online courses, work, or travel if possible."
There are many factors that go into making this life changing decision. SRHS students, along with students from across the world, must decide on what learning setting is best for them; online or on campus. In addition, there are a lot of families that are taking huge financial hits due to the virus, which will affect students' abilities to pay tuition. Cody Jackson points out that, "if the virus buds into the next school year, there is literally no reason for me to go down there (Santa Barbara City College) because I would still have to pay for housing."
In addition, the location of the school might affect a students decision, and there will be a dramatic increase in deferments, leading to a huge movement of the students on waitlists. "I think there's going to be a lot more movement off the waitlist than there has been," says Stacy Colwell, a private college counselor in Marin who counts SRHS students as clients. 
Samantha Allen had originally been waitlisted by Cal Poly-San Luis Obispo, but was recently accepted. When asked if she thought that the coronavirus helped her chances of getting off the waitlist, Samantha Allen, now a Cal Poly commit, said, "Yes. I may need to take online classes. My original plan was to attend Cal Poly, and if I needed to, I was thinking of deferring a semester or a year." This is the looming choice that students are having to make. They must decide whether to take online classes, or defer from their original schools and find a situation that better suits their needs. 
Walker Burdick, another Cal Poly commit, says that Cal Poly has updated him on their situation. He says, "If we can't be on campus, everything will be online and the campus will most likely be closed except for some students and staff." Even if campus is closed, Walker's commitment has not changed. "I'll take their online classes," the SRHS senior says. 
On May 12, California State schools stated that most classes will continue to be held online through the fall. Chancellor Tim White states in a press release, "Our planning approach will result in CSU courses primarily being delivered virtually for the fall 2020 term." The CSU system consists of 23 colleges spread across California. The CSU system is the first in the nation to confirm that their schools will consist of primarily online classes during the falls semester. 
Considering San Rafael High School is in the heart of California, a majority of their students had planned on staying in state for college. It will be interesting to see how those plans change due to the announcement of CSU closures and possibly UC closures in the near future. 
"It's going to be a school by school thing, and state by state," says Stacy Colwell. "Colleges are saying 'we're planning on having in person' or 'we're intending to open,' but some of them are saying they'll have an official decision by early July."
Even schools that are opening for on campus learning in the fall are drawing skepticism from their students because they may be taking unnecessary risks that could lead to another outbreak. The University of Hawaii will be on campus in the fall, and one of their incoming students, Mei Gerlach, believes that "having kids coming from all over the world and living in the dorms is overwhelming." 
As the high school year winds down and summer begins to bloom, the class of 2020, from within our community, to around the world, are still waiting for closure when it comes to what their futures will hold.