Ethnic Studies Introduces New Perspectives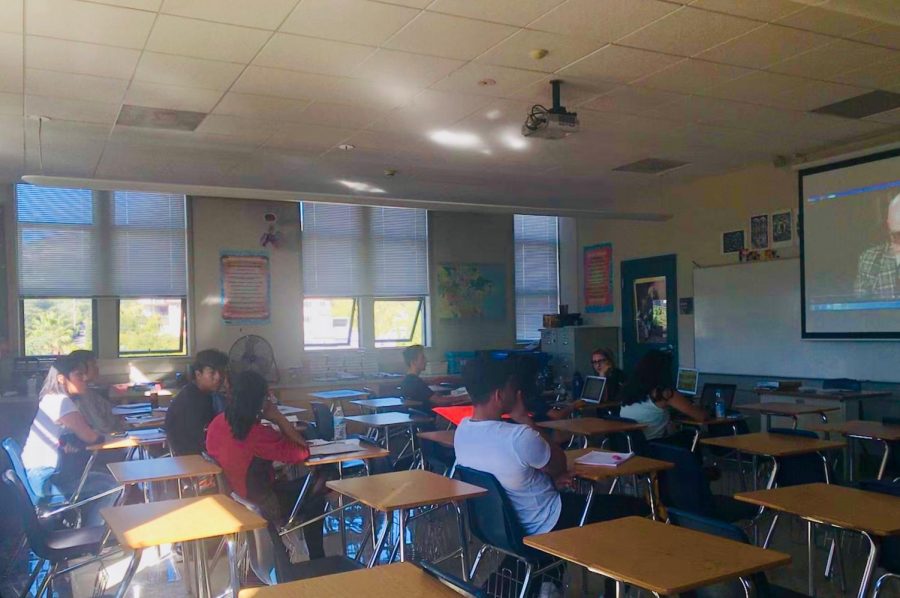 High school students from both San Rafael High School and Terra Linda High School sit in the math classroom viewing a documentary about Ida B. Wells-Barnett. They remain at the edge of their seats, in anticipation, as her story of resilience and triumph unfolds. 
The documentary recounts an activist's life in the wake of lynchings and institutionalized racism. This is one of the students' few chances to learn from the perspective of a person of color at SRHS.
Daniela Mendieta, a SRHS senior, reflected on the experience. "It is the first time I have learned about my ancestors and have seen myself as part of the curriculum." She noted that, "it has been 12 years of learning the history of my other classmates."
Gricelda Romero, a Spanish speaking student, stated "I'm lost sometimes. I would like a class I could resonate with and understand. It would be nice to have a class where I can share my story and we can all find a common ground."
Many students say that in the beginning of 5th grade they learn from a Eurocentric narrative in their history classes that leads to the lack of learning their own history or feeling a sense of pride that comes from learning about luminaries that share their background. Students like Mendieta want to learn about other underrepresented cultures and history that reflects them. Unfortunately, the school does not offer an ethnic studies course and students must secure these resources from the community college.
Several students have sought out non-Eurocentric narratives off campus such as "Intro to Ethnic Studies." It is a course provided by College of Marin, now located in the AD building, taught by Professor Lara, a Latinx educator from the Bay Area.
"Ethnic studies is American history. The general history courses are one-angled and distort the history of people of color," stated Professor Lara before teaching his class. His sentiment is echoed among those in power in higher education. 
Camilo Gomez, another senior from SRHS, stated that there might be some backlash if the perspectives of people of color were implemented in more classes. "Other students might not want to learn about other cultures."
The possible backlash could result from students who do not want another class requirement, who believe the class might be useless, or who believe that the class is "Anti-American."
However, SRHS is nearly 60% students of color. For the entirety of their academic careers, these students have not learned their own history from sources that resemble them.
"Ethnic Studies will help students relate to events in history as well as comprehend the struggle of others as well as their own. Learning the experiences of diverse groups will help our students," stated Ms. Kuehle.
According to Brooke Donald, a Chief Communications Officer at Stanford University, the implementation of ethnic studies in San Francisco schools created an outcome where "students not only made gains in attendance and grades, they also increased the number of course credits they earned to graduate." Students identified with the curriculum and gained a greater understanding of the value of education.
The college course will continue for the remainder of the semester. If students would like to learn more about these courses, they are welcome to talk to Ms. Cifuentes in the CCC.