SRHS Alum Teaches Young Men to Embrace a Healthier Masculinity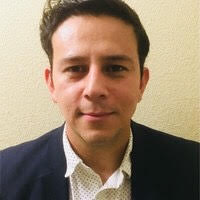 One SRHS alumni, Jonathan Deras, uncovered something meaningful and powerful. As an educator with the Center for Domestic Peace, he was facilitating an activity designed to demonstrate how young men thought they portrayed themselves to the world versus what they truly felt inside. He learned that a majority of them felt pain and confusion. Through that activity, they comfortably showed their vulnerability together.
Discussing the societal pressure to behave in a way that is stereotypically masculine is a sensitive and avoided topic for male youth because it's difficult to be vulnerable. However, Deras plans to change that narrative. 
This veteran, educator, and alumni aims to educate youth around masculinity, domestic violence, how violence affects intimate relationships, and how manhood is represented in the media. In the future, he plans to bring an educational program to other schools, including SRHS during the spring semester. 
Deras has a wide range of experience from talking to middle schoolers about masculinity to college students on domestic violence and how the media represents manhood.
He co-created the Champion's Men Zone, a program that is directed to help young men discuss masculinity, how it affects intimate relationships, and violence against women. This is directed towards individuals who identify as boys and young men. It is a yearlong program that meets once a week.
This program is already taking place at the Marin Oaks High School in the Novato Unified District of Marin County. 
Mr. Dennis and Ms. Rodriguez, the principal and administrative assistant to the principal at SRHS, said that, "This program is currently in the works, but there is nothing set in stone yet."
To recap Deras's past, he entered the United States Marine Corps after graduating from SRHS. When he was honorably discharged, Deras decided to continue his education at COM to pursue a Liberal Arts Associate's degree with an emphasis in Social and Behavioral Services. Then, he received his Bachelors in Sociology at San Francisco State University and is currently attending the University of San Francisco to receive his Masters in Migration Studies.
Deras stumbled upon the Center for Domestic Peace after hearing many of his friends receiving help from the variety of services that they provide. As stated on their website, they provide "transformational services and programs that protect and enhance victim safety, and ultimately engage our community in permanent change." He began to volunteer regularly until he was able to get a job as a facilitator there.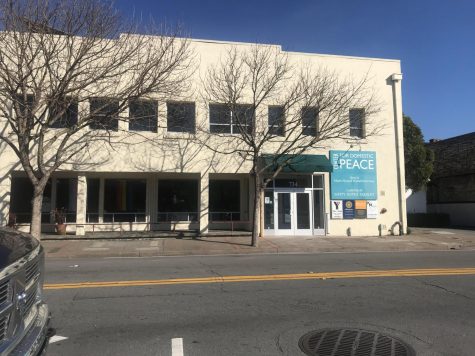 There were multiple driving factors that led him to this pathway in his life. "I saw a need for positive male role models in some of these boys and young men's lives," he said. As he reflects back on his life, Deras realized that he did not have many positive male role models present in his own life. 
In his life, Deras has experienced an unpleasant side of masculinity. His parents survived and experienced the Civil War in El Salvador. This ultimately meant that the older men in Deras's family all have been a part of combat. This influenced his decision to join the military. 
"I did not hesitate to join. At the time, I believed that participating in combat would give me a place at the table amongst the men in my family," said Deras. 
In a certain way, Deras was pressured to prove his masculinity by joining the USMC. He wants to teach boys and young men how they can be themselves in a non-violent manner. Deras took the step to become that role model for male youth. 
Over time, Deras has seen that many young men and boys are interested in having discussions revolving around gender and masculinity. Not only that, but they are appreciative of it as well.
In terms of how the community is being impacted, Deras explains that he has seen changes in the way the young men he works with act and perceive their environment. They start taking initiative such as having peer to peer prevention and aid in stopping violence before it occurs. 
"I love working with youth through this program, I want to provide them with the opportunity to openly have tough conversations in a safe environment about what it means to be a man of nonviolent strength," said Deras. 
Deras advises youth to get involved in their community to make great change. One great way to do this is to be a part of the Marin Against Youth Abuse (MAYA) program that is facilitated at the Center for Domestic Peace. 
As for youth services provided by the Center for Domestic Peace, there is a confidential text line number.  Marin Youth Services Text Line: Monday-Friday, 9am-5pm: 415-526-255