FIFA 19 Improves a Popular Video Game Series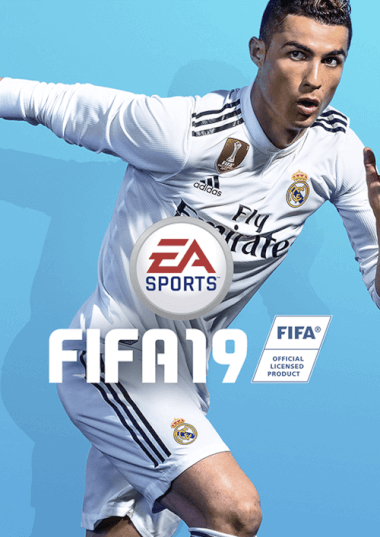 EA's most recent installment of its madly popular soccer video game series, FIFA, received mixed reviews when it first came out in September 2018. In its second year using Frostbite's engine, the gameplay only seems to be improving; FIFA 15 almost ruined the franchise completely. FIFA 18 was extremely successful due to the introduction of the Frostbite engine, guaranteeing players an "unparalleled user experience". 2018 was also a World Cup year, which helped boost sales too. However, less than five months into its release, FIFA 19 is now the highest selling FIFA video game of all time. It also was the highest selling game in Europe in 2018's calendar year, surpassing fellow megahit games such as Red Dead Redemption 2, Battlefield V, Call of Duty: Black Ops 4, and Fallout 76. However, there are two key aspects of FIFA 19 that have helped make this year's release EA Sports' most successful video game of all time.
Gameplay
EA built up the new Frostbite engine massively when it was first introduced during FIFA 18, and it did not disappoint. EA brought Frostbite back for FIFA 19 and it has been the smoothest, most realistic soccer video game that has ever hit the market, easily beating out its main competitor, PES, which is developed by Konami (PES sold 3 million copies compared to FIFA's 20 million). The most impressive thing about FIFA's gameplay is the uniqueness among different players. For example, the two best players in the world, Messi and Ronaldo, have two extremely different styles. Ronaldo is all about speed, strength, and power, whereas Messi is more of a controlling, finesse type player. To assure this accuracy, FIFA implemented player traits among every single player in the game, from 48 rated Anthony Squire to 98 rated Pele. The result of this is the ability for someone at home to control their favorite players just as if they were watching them on TV. In fact, many pro FIFA players study their virtual players' real life habits so that they can use them to their best abilities.
Ultimate Team
FIFA Ultimate Team (commonly known as FUT) is by far FIFA's most successful game mode, and it has been since its release in 2011. FUT gives players an opportunity to build up their clubs and play with virtual versions of real-life players. The main point of the game mode is to promote play, with more hours spent with controller in hand leading to better rewards, leading to opportunities to pack or buy better players, until one has his/her "ultimate team." However, there is one major flaw in FUT- FIFA points. FIFA points are a virtual currency that one can buy for real money in order to open packs, and packs give out players. The more expensive the pack, the higher chance one has to rake in a high rated player. Sound similar? Many have compared this to gambling, saying that it is a complete scam and an extremely unfair way to get money out of children (and their parents). In one extreme case a 32 year-old man from England spent over $10,000 on the game in just two years. He was later quoted saying that it "…wasn't worth it" (mashable.com). EA has yet to address the issue, and they probably won't any time soon. This seeming as it is the easiest way for the Redwood City-based company to make money, all they have to do is run a credit card check and that's it… $20 for a pack with 24 players and off you go. No guarantee that you get a Ronaldo or even an Icon- just a shred of hope that something good will come out of dumping more money into EA's pockets.