Dr. Matt Willis: Local Dad, Cyclist, and Marin's Pandemic's Physician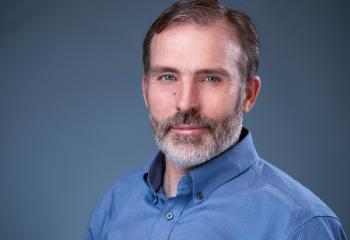 "As busy as I feel, I know that I'm way more productive if I'm protecting time for recreation, exercise, and down time with my family. Even when I feel like I don't have time for it, I'm more efficient if I'm making good decisions and staying healthy," says one of the busiest people in Marin County today, Public Health Officer Dr. Matt Willis. 
Dr. Willis' role became more prominent in the Marin community when the COVID-19 pandemic exploded, and finally reached the county in March of this year. 
"Pandemics are that one scenario that you're most concerned about," says Willis. "It is where we recognize that we are human beings, animals, and we're susceptible to infections. We are hosts for viruses. This is one of the single greatest threats to our health." 
Willis hadn't always focused on public health, though.
Growing up roaming the hills of Marin, then moving to Princeton, New Jersey while still in high school would be a big switch for anyone. After Dr. Willis graduated high school in New Jersey, he spent six years professionally racing bicycles before college, which is something most people generally wouldn't expect, especially from someone who is now an influential health professional. 
"I was not really one of those people who was ready for college right after I graduated high school. I think a lot of the things I learned as an athlete really translated into my academic life," explains Willis. Many people forget to exercise and stay active, especially now, during such a stressful time, but exercise can be an outlet. After the six years of cycling elapsed, Willis felt he was ready to put aside pushing pedals and start pushing textbooks. 
While attending Brown University in Providence, Rhode Island, Dr. Willis had originally planned on studying archaeology. Then he decided to study anthropology. Once more, he changed his major to medical anthropology, which fueled his aspirations to study medicine. Willis spent a semester in West Kenya performing routine vaccinations and oral rehydration therapy for diarrheal diseases and dehydration. He also spent time on a Navajo Reservation, working as the Director of Primary Care. 
Dr. Willis' time in Kenya helped steer him in the direction of public health rather than individual patient care. "We were sort of waiting for people to come in needing treatment, and I decided what would be even more satisfying would be to sit upstream from that, and actually prevent those diseases from occurring in the first place," says Willis. 
Prior to receiving his MD at Temple University, Willis met his wife, and they had their first child while in medical school. After spending time working at the Center for Disease Control in Atlanta, Willis and his newly established family decided without question to settle back down in Marin.
"At each juncture in life, you have to make decisions about where: where you're going to go to medical school, where you're going to do your residency, where you're going to take your first job. And each time I was always trying to find a way to get back to California."
Since stepping into the role of Marin's Public Health Officer in 2013, Dr. Willis' position has shifted, particularly in regards to the debut of the COVID-19 pandemic. 
"I'm a lot more visible to the public," says Willis. "We've been here doing this work hidden in many ways, for a long time. Before, we had been focusing on HIV, measles, mumps, and that's still routine. But since the single greatest threat right now to our health is an infectious disease, the need for clear and consistent public communication has definitely become more visible." 
Due to the lack of information provided by the Federal government, a large part of the decision-making has been left to local officials, further emphasizing the importance of Dr. Willis' work in the Marin community.  
Dr. Jasmine Soriano currently works with Dr. Willis for the County of Marin on the Epidemiology team to respond and inform about COVID-19. She commented on his work ethic, and devotion to keeping Marin safe. "Dr. Willis is dedicated to doing the absolute best he can to protect the health of Marin residents. He always makes the decision to do more, and motivates the Public Health team to also work with unrelenting commitment to the community." 
In such an uncertain and anxious time, Dr. Willis has provided to the Marin community brings relief and support to its residents. 
Medical Director of Infection Prevention and local Infectious Disease physician, Dr. Gregg Tolliver, MD, also praised Dr. Willis for the sense of security he has contributed to our community. "You could not ask for a better person to do his job. He handled it very well [the pandemic]. The initial couple of months were like a war, with him being the commander and getting gunned down by the invisible enemy. He made personal sacrifices to do his job very well…he saved many lives." 
On top of everything circulating in Dr. Willis' work life, he emphasizes the importance of family. Since so much of his time is now spent working from home, he tries to devote at least half of Saturdays and Sundays to family time, whether it be a hike, a trip to the beach, or another outdoor activity. 
Balancing one's own health, the health of a household and the health of an entire community is no easy task. It is through perseverance, focus and with great compassion that Dr. Matt Willis has met the challenge of this colossal responsibility.